Stair is made up of stringers and treads.
Stair stringers are designed as the diagonal member of the stair system . Also providing the connection points for the stair treads.
Stair treads are designed as the horizontal members , connecting to the stringers providing the steps of the stair system.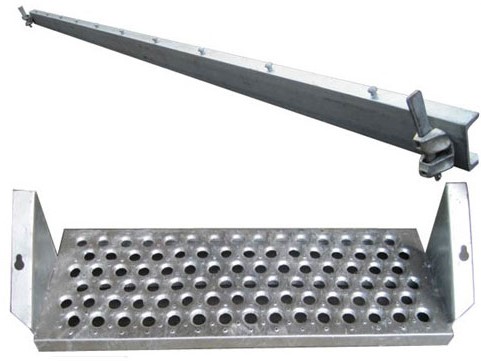 | Item | Description | Unit Weight | Surface |
| --- | --- | --- | --- |
| RSSS213 | Stair Stringer 2.13m / 7′ | 16.2 kgs | HDG |
| RSST32 | Stair Tread 0.81m / 32″ | 8 kgs | HDG |