Scaffolding, also called scaffold or staging, is a temporary structure used to support a work crew and materials to aid in the construction, maintenance and repair of buildings, bridges and all other man-made structures. Scaffolding are widely used on site to get access to heights and areas that would be otherwise hard to get to.
There are many types of scaffolding used worldwide today. These are Ringlock Scaffolding, Cuplock Scaffolding ,Quick Erect Scaffolding, Haki scaffolding, Frame scaffolding and other types .Each type is made from several components which often include:
A base jack or plate which is a load-bearing base for the scaffold.
The standard, the vertical component with connector joins.
The ledger, a horizontal brace.
The transom, a horizontal cross-section load-bearing component .
Diagonal brace component.
Plank or board decking component used to make the working platform.
Coupler, a fitting used to join components together.
Scaffold tie, used to tie in the scaffold to structures.
Brackets, used to extend the width of working platforms.
Specialized components used to aid in their use as a temporary structure often include heavy duty load bearing transoms, ladders or stairway units for the ingress and egress of the scaffold, beams ladder/unit types used to span obstacles and rubbish chutes used to remove unwanted materials from the scaffold or construction project.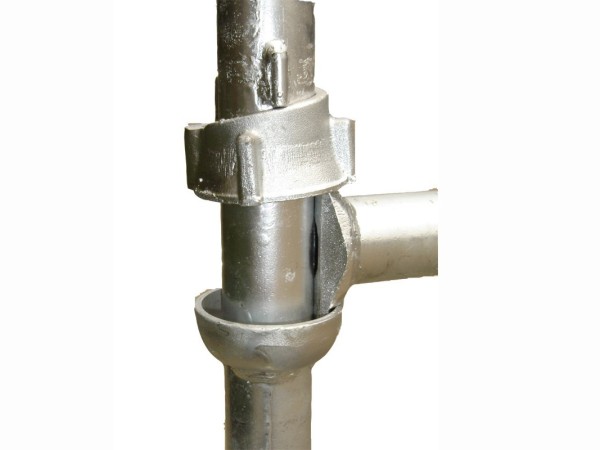 Cuplock Scaffolding
Cuplock scaffolding system is a well–proven heavy–duty support system. It is relatively light and easy to assemble. It is as multi-purpose system, suitable not only for false work support but access as well. And Cuplock Scaffold is particularly suitable for building and civil engineering projects like motorway bridge as well as office and retail developments.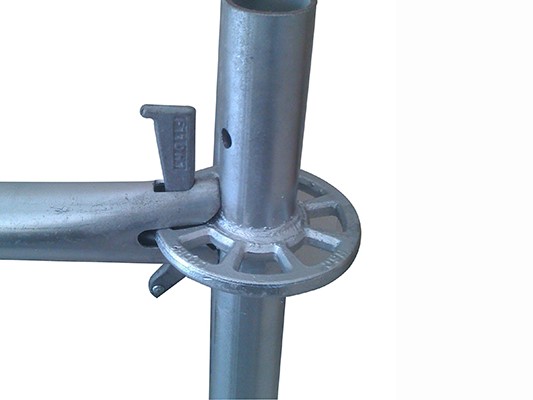 Quick Erect Scaffolding
Quick Erect Scaffolding is a fast-erecting modular scaffolding system made of galvanized steel. Provides high-productivity on irregular structures and restricted entry situations. It is easy and straight forward to erect. Posts and horizontals make up the two principle components and their connecting hardware is permanently set in place. Each post is fitted with forged rings. The rings themselves have eight openings so that the horizontals can be attached at varying angles to meet field conditions. Captive wedges, which are integral to the ends of each horizontal complete the connection to the ring.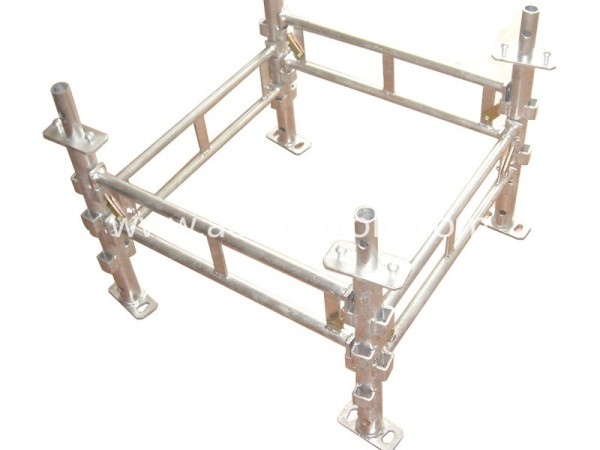 Haki Scaffolding
Haki Universal modular scaffolding uses a unique 'hook-on' locking-catch method of erection for a range of applications, from independent and birdcage scaffolds, to a circular tank and suspended structures. Using collective measures during installation and work at height, the system has a long lifespan to achieve maximum safety and productivity throughout the term of a project.